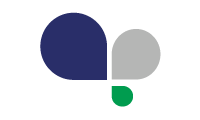 Specialised


translations

At ACSTraduction we work in more than 20 languages with the best translators, each one carefully selected from around the world.
Website translation and web application localisation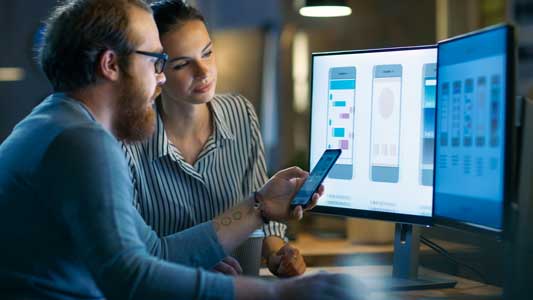 Are you looking to grow your online presence?
The internet provides access to a whole new world of possibilities. Anyone from anywhere in the world can now find your company or that of your clients. For perfectly tailored communication, it's important to consider the cultural aspect in website translation. All of our translators translate into their native language – they live and are immersed in the culture of your target country. This is necessary to guarantee a website translation that flows smoothly and remains faithful to the meaning of the text. . The people reading the website translation won't even know they are reading content that wasn't originally written in their own language. It is worth it to make an effort for your website translation, because your website represents your image and reputation abroad.
Our services
App, tablet and smartphone translation
Software
E-newsletters
E-mails
Our expertise
Do you need an app translation?
We regularly translate Android and iOS apps for our clients. Send us your files and we'll take care of the rest! Our young, dynamic translation team loves to do app translation!
Are you looking for a simple and ready-to-use solution?
We make your life easier by translating your content directly into the formats of your development software and content management systems – we work with Joomla, Prestashop or WordPress websites, and we also translate html pages. We reinsert the tags in the right places in the translated pages so that your websites and software function perfectly. So that they are ready to be viewed immediately by users around the world.
Our objective:
To help you promote your company's reputation abroad.
DTP & Formats
Software &
Mobile apps
Online Translations
PDF Formats
& Images
Delivering documents that are ready to be used
We translate directly into your source documents/software and finalise the layout through our graphic design and DTP (desktop publishing) service, so we can deliver documents that are ready to be used.
DTP & FORMATS
Microsoft Office, Adobe Suite (Indesign, Photoshop), Web (HTML, XML, Java Resource) Files.
ONLINE TRANSLATIONS
Formats compatible with the back office of your Website – WordPress, Joomla, Woocommerce, Prestashop or in HTML.
Software & Mobile apps
String, .po, .pot, .xlif, .yml, .srt, .json, .html, Yaml, .ocr, srt, etc.
PDF FORMAT & Images
Extraction of image .pdf file text and layout of the translation in your original format.
Our method
For us, quality begins with a thorough understanding of your needs and a rigorous work method.
To this end, our professional translation agency has adopted the European quality standard ISO 17100:2015, which sets the quality standard for translation services.

Contact
In order to meet your exact needs, we put particular emphasis on quick turnaround times and quality customer service.

Translation
Our best translators in over 20 languages

Proofreading
You can monitor the status of your translation project in real time through your secure online account on our dedicated platform.

Delivery
You will receive documents that are ready to be used
What our clients are saying about us
I'm very satisfied with your agency's work, especially your responsiveness. I get a response within minutes of sending my e-mail.
Site Analyzer
Quick turnaround times and quality customer service
DTP services
Our best translators in over 20 languages
Services provided according to the standard ISO 17100:2015
Confidentiality