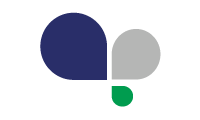 The ACSTraduction method
For us, quality begins with a thorough understanding of your needs and a rigorous work method.
To this end, our professional translation agency has adopted the European quality standard ISO 17100:2015, which sets the quality standard for translation services.

Contact
In order to meet your exact needs, we put particular emphasis on quick turnaround times and quality customer service.

Translation
Our best translators in over 20 languages

Proofreading
You can monitor the status of your translation project in real time through your secure online account on our dedicated platform.

Delivery
You will receive documents that are ready to be used
Get personalised follow-up for every project
A dedicated project manager is assigned to you. By listening attentively, they understand and become familiar with your work. They advise you every step of the way and are responsible for the quality of the final result.
For the fastest turnaround and ideal tracking, we give you access to a dedicated and secure platform: you can upload your files and track the progress of your project at any time through a secure personal account created just for you.
Your data is kept strictly confidential
We guarantee that your data is transferred securely through our order management system.
We are committed to maintaining the strictest confidentiality when handing your documents. We would be happy to draw up a confidentiality agreement or NDA, if needed.
Your project deserves meticulous quality assurance
Our professional translation agency makes sure that every translation project is proofread several times to ensure the best results. We also make sure to always read the source document that you provide: grasping the meaning of the source text is important to us because it allows us to better cater to your needs. If we ever detect any inconsistencies or errors in your source document, we let you know. After translation, the translated text systematically goes through a stringent quality assurance process that involves proofreading the translation alone and against the source text.
European Quality Standard
ISO 17100:2015
For us, quality begins with a thorough understanding of your needs and a rigorous work method.
To this end, our professional translation agency has adopted the European quality standard ISO 17100:2015, which sets the quality standard for translation services.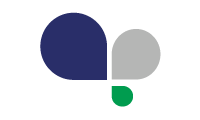 We are committed to the quality of your project
All your requests are handled by a project manager with a degree in translation dedicated to managing and tracking the progress of your project.
We promise you responsiveness
We make it a point to return your call or email you a response to your request within one hour during our office hours. In this day and age, communication is often reduced to the digital medium, which is why, for our clients who feel the need for it, we place great emphasis on connecting with people.
A dedicated platform with secure access
We let you know how much time is required to complete your project. You can follow the progress of your project on our dedicated platform through your secure client access page. Respecting agreed upon deadlines is one of our top priorities.
Your needs have our full attention
Our professional translation agency pays attention to your expectations and the specificities of your particular line of work. Because every project is unique, we scrupulously follow your writing instructions and use your terminology. Our dedicated project managers will ask you questions in order to pinpoint the context and the specific needs of your translation project.
If you want to find out more about our methods, download our guides!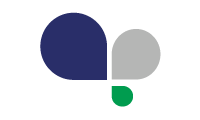 Innovating to make your life easier
Our objective:
To deliver documents to you that are perfectly natural in the desired language and adapted to your target audience.
At ACSTraduction, we strive for and demand high-quality results.
An online shop for certified translations at your service
Individuals and businesses can order certified translations of official documents directly online using our dedicated Online Shop.
Once completed, the translated document is sent straight to your email inbox.
We were the first professional translation agency in Europe to offer this type of service, so as to make the administrative process easier.
A simplified process for your website translations
We translate directly into a format that's compatible with your website's back office, whether it's built on WordPress, Joomla, or in HTML.
No more tedious extraction and reintegration!
Once your website is online, we make sure to do a final proofreading of the full website.
Your documents are translated and formatted in their final form through our service
ACSTraduction works with most formats, whether dealing with text or programming content and we can translate directly into your professional software:

Formats & DTP
Microsoft Office, Adobe Suite (Indesign, Photoshop), Web (HTML, XML, Java Resource) Files.

Software & Mobile apps
Formats accepted: string, .po, .pot, .xliff, .yml, .srt, .json, .html, .Yaml, .ocr, srt, etc.

Online translations
Formats compatible with the back office of your Website, whether built in WordPress, Joomla, Woocommerce, Prestashop or in HTML.

PDF format & Images
Extraction of image .pdf file text and layout of the translation in your original format.
Do you have a translation project?
Feel free to contact us!
We'll get back to you within 1 hour during office hours
Quick turnaround times and quality customer service
DTP services
Our best translators in over 20 languages
Services provided according to the standard ISO 17100:2015
Confidentiality