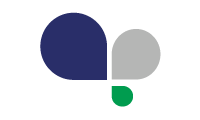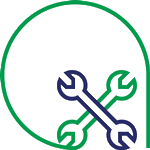 Contrary to literary translation, technical translation deals with specialised texts that can be found in various fields. Among these are the scientific field, the technical field, more clearly put (technical and industrial technology), the medical field, finance , IT, and so on. This is why there are so many " technical documents " that vary, for example, technical notices, usage guidelines, patents, protocols and scientific reports, technical documentation, design briefs, medical reports, balance sheets, management reports, software programmes and so many more!
Documents in this field have different characteristics and levels of technicality according to their content, from a simple popular piece to a more pointed expert report… The translation of every document must therefore take the level of technicality into account and requires a different level of attention and an even more meticulous level of attention when this level is even higher. In each case, every one of these fields has their own jargon " specialised words " that are unique to the field, this is known as "terminology". Knowledge of this terminology is absolutely necessary in order to avoid translation errors, especially those that could have serious consequences. In fact, the issues with technical translations are as varied as the number of different types of documents. Let's have a quick look at some technical translation problems.
Technical document translation : precision before anything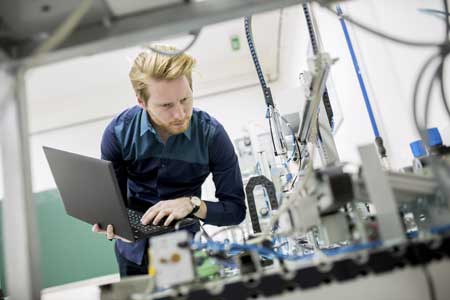 Company technical documents sometimes contain information that is crucial to the company's activity. For export businesses or business that wish to go international, the translation of these documents becomes a very high-stake process for the success of their commercial strategies and their international credibility. This is why a good translation could, for example, improve their internet referencing (see article "Website translation and SEO"), reinforce their expert image in the field and trustworthy partners, while a bad translation can seriously damage their reputation by displaying a lack of professionalism or a lack of expertise.
The consequences of a bad translation can be more serious than just commercial consequences and they can be a lot more serious! For example, a user manual for a dangerous machine which has been badly translation can lead to very serious injury or even death in extreme cases.
For reasons like these, it is essential to ensure precision in technical translation and to choose the right translator for your project (see article "Choosing the right translator for your technical translation"). The translator that you choose should know and be able to perfectly understand the jargon and the field in which they are translating. They should also keep in mind the writing requirements for each type of document. A patent, for example, requires a very strict style of writing. Even though the price of a technical translation may generally be higher than that of a standard translation (depending on the level of technicality of the document and the working languages), it is still better to secure a quality service in order to avoid using an imperfect translation which can end up being a lot more costly.
Technical translation and machine translation : uses and limitations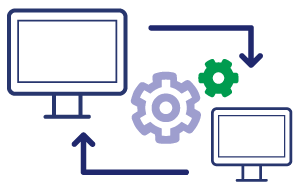 The development in machine translation is an inevitable phenomenon which for many companies means saving time and money. It is important to keep in mind and to recognise the fact that more and more translation agencies offer " post-edition" services, which means that a translator will proofread the translation carried out by a machine translation programme. But, to which extent is it wise to use machine translation for translating technical documents ? How will you know when you need to seek the services of a professional translator ?
Several criteria are to be taken into account when considering machine translation such as: the required style of the document, its degree of technicality, the amount of words to be translated and the timeframe, the quality of the writing of the source text, the target audience and finally the importance of the document, which is to say its stakes. For example, it can be interesting to translate company Articles of Association with the help of machine translation, because they are more often than not very long documents which are essentially destined for internal use only (they are not destined to be read by large audiences therefore they have very low commercial stakes) and their writing style does not need to be very sophisticated. In any case, we strongly recommend getting all of these types of documents proofread by a professional translator, machine translation is not yet developed enough to compare to the level of professional translators.
Choosing the right translator for your technical translation
Though the precision in technical translation is such a high stake decision 'see Technical document translation: precision before anything', choosing an adapted translator according to the field and target audience of the document is just as important. Most translators " specialise " in different fields of translation : this means that they have in-depth knowledge of these fields in particular. The specialisation of a translator depends on several factors, but a company wishing to have their technical documents translated should definitely seek out the help of a professional specialised translator in their specific field. The translator will therefore be well able to understand the subject and will have a mastery of the terminology, two crucial elements that guarantee a high level of quality and translation precision.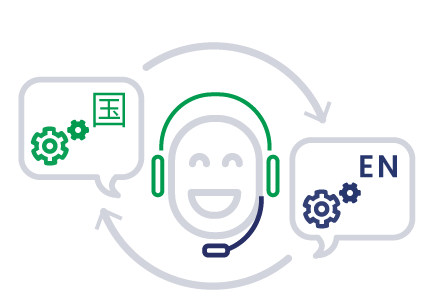 Call a translation agency to discuss your technical translation needs : they will be able to help and understand their clients' technology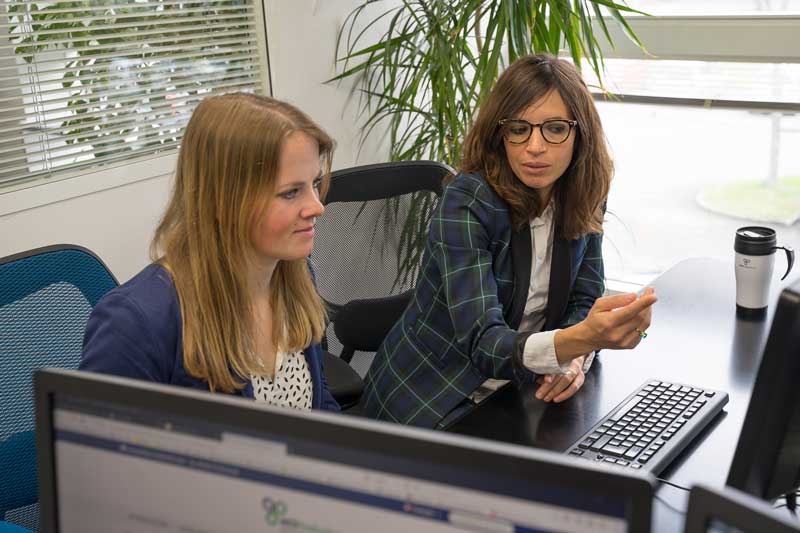 Translation agencies are the major players in the market of technical translation. Guaranteeing the highest quality translations for their clients is the number one priority. In order to do so, it is impossible to do the bare minimum: it is important to know the field that you are translating into, to know and be able to adapt the terminology and to be able to understand the target audience through their client in order to be able to produce an exact, fluent and precise translation which has been specifically adapted to the target language and the target culture. Because how can we translate a message correctly if we do not even understand it ourselves? A translation agency therefore has to have an in-depth knowledge of the field of expertise of its clients and to be able to cater to their needs.
Software and updates translation
Business systems software are tools that have been developed in response to the specific needs of a company. They allow for companies to decrease costs and to increase productivity and performance. Software and updates translation (several per year) is particularly recommended for international companies. Technically speaking, this type of software are made up of lines of code that have elements in it which need to be translated: a mistake in the translation can lead to bugs, which will cost the company greatly. A good translation means the code will function correctly!
In relation to the translation of the software updates, the entire software programme does not need to be retranslated, that would cost way too much!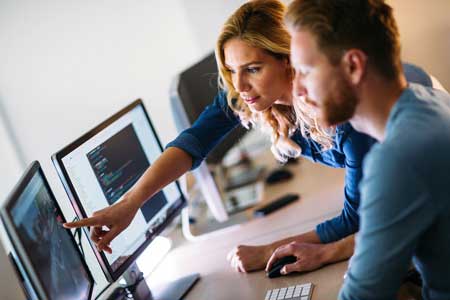 Translation agencies are equipped with Computer Assisted Translation (CAT) Tools which allow them to identify the parts (lines of code) that have been changed and the lines which have already been translated and do not need to be retranslated. Therefore, only translating what needs to be. Saving you time and money!
Software translation is just a small part of the huge field of technical translation The translator are therefore carefully chosen by translation agencies for their knowledge of the IT sector and its terminology, as well as for their specific language pairs.
Technical translation and website translation
A website is like the store window to a company, it allows companies to highlight their expertise in the technical field and to increase their activity and build their reputation, including their online reputation. The internationalisation of trade and the establishment of various companies abroad has increased the need for website translation in multiple languages.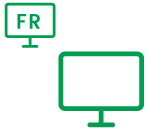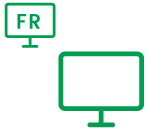 Website translation in different languages
Translating a website in different languages is not an easy task : in order to prove their expertise in a technical field, companies must offer their important and quality content to all of the people interested in their activity, all while avoiding the jargon that can sometimes come across too technical and just end up being perceived as gibberish. On an international level this high risk stake must be taken into account when the company decides to have their website translated : a good translation will allow them to be able to prove their expert status in another country and therefore create new business opportunities.

Website translation and SEO
In terms of internationalisation, a company must be able to adapt their communication to foreign audiences while also taking into account the specificities of both language and cultural norms in the target countries. In order to be able to ensure that your website appears in search results, you must adapt keywords for Search Engine Optimization. Here, it's better to discuss « adaptation » rather than translation, because word for word is to be avoided if you want to get a good level of referencing : in fact, from country to country, internet users search using different criteria. This is why it is so important to seek out the help of a translator who will know exactly how to find the right keywords and themes and adapt them to the target country and its culture, without skipping the quality. For this, you should avoid machine translation at all costs. The quality of translation adaptation is key to good referencing abroad.
Translation of WordPress websites
WordPress is a tool used tocreate multilingual websites in order to maximise your reach abroad. The various options available, such as a different domain name for each country, a languages per page and so on are just some of the solutions available to create personalised, easy to navigate webpages according to the cultural specificities of each country which in turn improves user experience. In any case, it is important that the content of each page is translated by a professional translator (see Website translation and SEO) and certain criteria must be respected in order to guarantee a good international SEO referencing, thus increasing the company's visibility abroad.
Specialised
Translations
With ACSTraduction, you have access to the best translators in more than 20 languages, each one carefully selected from around the world.
Formats & DTP
Software &
Mobile applications
Web Translations
PDF Formats
& images
Providing you with turnkey translations
We translate directly into your source documents/software and finalise the layout through our graphic design and DTP (desktop publishing) service, so we can deliver documents that are ready to be used.
FORMATS & DTP
Microsoft Office files, Adobe Suite (Indesign, Photoshop), Web (HTML, XML, Java Resource).
WEBSITE TRANSLATION
We translate directly into a format that is compatible with your website's back office, whether it's built on WordPress, Joomla, Woocommerce, Prestashop or in HTML.
Software & mobile applications
String, .po .pot, .xlif, .yml, .srt, .json, .html, Yaml ; .ocr, srt, etc.
PDF Format & Images
Extraction of image or pdf file content and layout for a translation that resembles your original document.
Our method
For us, quality begins with a thorough understanding of your needs and a rigorous work method. To this end, our professional translation agency has adopted the European quality standard NF EN-15038:2006, which sets the quality standard for translation services.

Contact
Meeting your exact needs, we are responsive and attentive.

Translation
The best translators in over 20 different languages

Proofreading
You can monitor the status of your translation project in real time through your secure online account on our dedicated platform.

Delivery
Delivering documents that are ready to be used
What our clients say about us
Very responsive and always there to help, top tier service, would highly recommend
INTERNEBEST
Excellent service. Thank you very much.
AlgoQuant
A high-quality service, very short turnaround times! High-quality/great prices!
Montagne Jeunesse Limited
Responsiveness & Attentiveness
DTP Services
The best translators in 20 languages
Quality Standard NF EN-15038:2006
Confidentiality