What is IT Translation?
"Localisation" is a term in the field of translation which refers to "IT" translation. This requires translating the strings that are found in the "resource" files. IT translation is more than just the translation of texts, because it also concerns IT related material, date settings, variables, strings, keyboard shortcuts, etc. In this sense, IT translation is a specific branch of translation.
Here at ACSTraduction, we have also decided to create a specific branch for IT translation!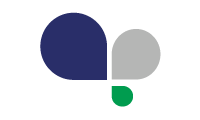 Who needs to use localisation?
Are you a software company and trying to expand internationally? If the answer is yes, then you need IT translation!
For computer software localisation:
You will need " to localise " / translate the user interface of your product
You will also need to translate your online support and your IT documentation.
And you will definitely need to translate your software updates.
It is very important to take the translation quality of your software seriously.
Like us, you know that the success of your software will depend on the end user's experience, how your customers feel when they use your tool. In fact, it is this experience that determines whether or not they will share your product and trust in your company. For example, the end user often registers for a free 30-day trial in order to get an idea of the programme and to decide, but if they cannot get the hang of your software within this period (because of software translation problems), they will not continue to use it after the free trial. Overall, taking your software translation seriously is taking your users seriously, which should go without saying since you have spent so much time creating the software for them.
That is why it is important to make sure that the user experience of your users abroad is just as good as your primary user base's. And, we are here to help you to ensure that it is!
In addition, other to user experience, a bad software translation can lead to usage problems among your end users and lead to bad reviews. However, your main goal is to guarantee the best results.
Don't put your product at risk by having a bad translation entrust it to professional translators.
We are here to ensure that the international roll-out process of your software will go off without a hitch, for you and your customers.
Have you developed an application that you want to make accessible internationally? If the answer is yes, then you need IT translation!
Nowadays, most people, especially young people, connect to the internet using their smartphones. This is why it is almost essential to provide your users with an application, to ensure the best customer experience.
Following this increase in the use of smartphones and tablets, application translation is in high demand. And application translation is also an essential tool to reach the largest target audience.
Mobile application translation consists of:
the App store description (and advertising),
the translation of the interface itself,
the translation of user manuals and other guides
Do you have an IT translation project?
Contact us!
Do you have a website or an online shop that
needs to be updated?

Once again, this would require IT translation!
As you are most certainly aware, your website is the window to your company and your brand image.
It must be easily understood by your website viewers, in your country of origin as well as the other countries you plan to expand to.
Also, if you are indeed planning to expand internationally, you must have your website translated. Look for a quality translation. You may be tempted to cut costs and translate your website yourself, which we understand. But this could possibly lead to some misunderstandings among your prospective clients and your company, which may lead to them never becoming a client! If the translation is not great and the language is clearly not mastered by the translator, your prospective clients will not want to confide in your company. Don't take this risk!
We are aware that each business has its budgets, and we can adapt to your needs and requirements
. We can offer you two services that are specially adapted to your budget.
For small budgets: our professional translators will proof-read your machine translation output. This service is enough to ensure that you will not be misunderstood.
A human translation, creative, inventive, for a perfect, careful, and attractive translation for your customers.
This service is definitely the recommended one, because the easier your readers understand you effortlessly, the more likely they will be tempted to get in touch and confide in your company. We are here to guide you case by case, do not hesitate to contact us.
To find out more on machine translation, check out our page that discusses machine translation
To find out more on website translation, check out our page that discusses website translation
Responsive & Attentive
DTP Services
The best translators in 20 different languages
Quality Standard NF EN-15038:2006
Confidentiality